As a neuroscientist and dog trainer, I've always been fascinated by the interface between the two.
For me, the most powerful forms of dog training utilize the secret bonds of empathy and guidance, much like a psychiatrist will act as docent to take a patient on a guided tour of their own brain.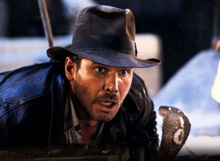 For example, in the therapeutic school called Cognitive-Behavioral Therapy, the therapist acts as neuroscientist, suggesting hypotheses and carrying out experiments in conjunction with the patient. "Let's hypothesize that you will be harmed by snakes, Mr. Jones. Are you saying that all snakes are harmful, or just some types?"
That's how good, effective dog training works, as well. I have always been drawn to the power and elegance of the very best behavioral-based trainers, such as Dr. Sophia Yin, Monique Anstee and Dr. Suzanne Hetts.